We're Sending Urgent, Critical Aid
Read about what we're doing-and we've only just begun
Monday, October 09, 2023
American Friends of Yad Eliezer/B'ezri's Stand With Israel campaign is underway, and we are working round the clock to provide multiple types of support for affected families and IDF soldiers.

-Our rush order of 2,000 IDF-grade jackets for soldiers (critical in helping them keep warm during this difficult operation as the days grow colder) has arrived and the jackets are already being distributed.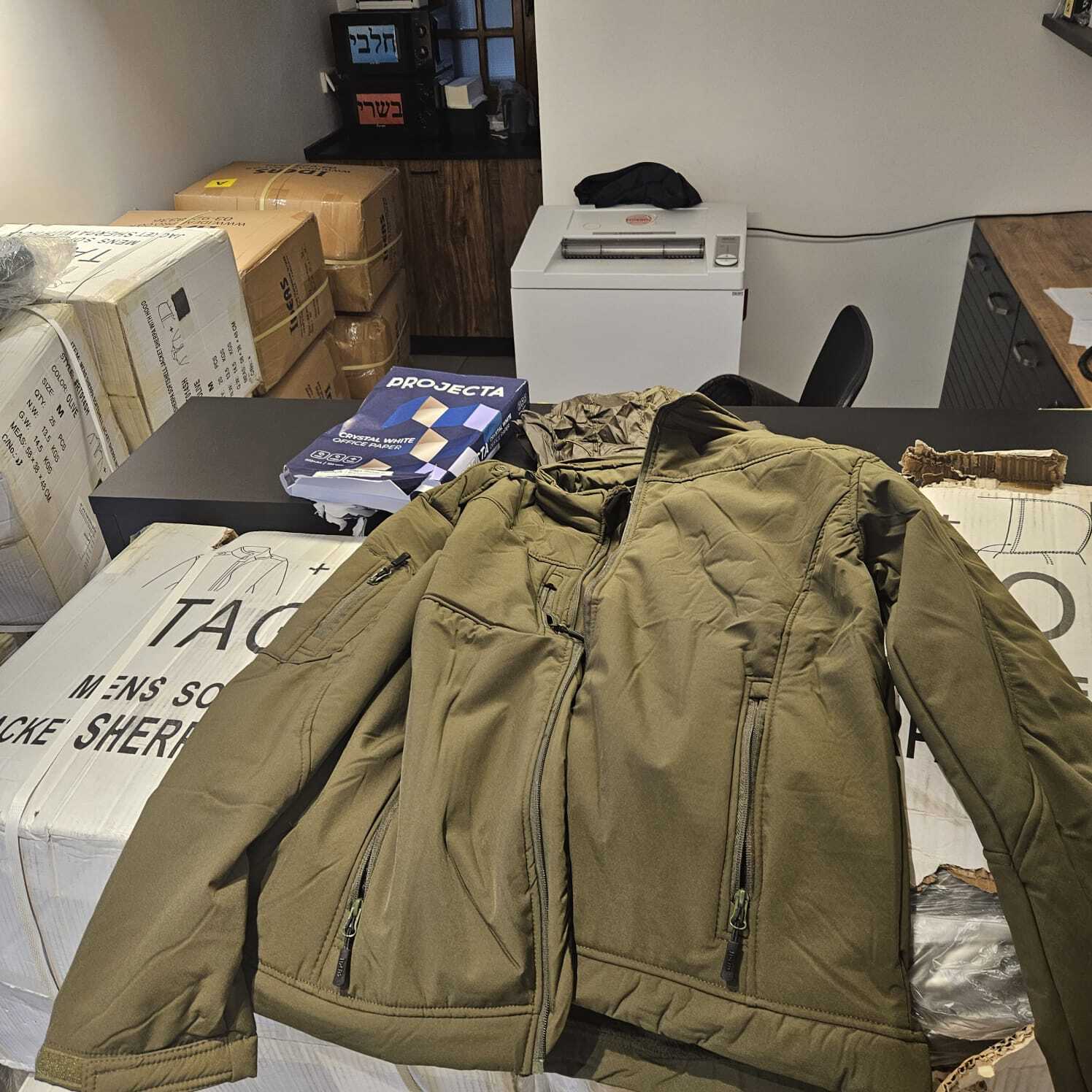 -There is an unprecedented demand for portable cell phone chargers among soldiers, but a substantial shortage currently in Israel due to the situation. A shipment is expected any day and we will procure thousands of chargers for the chayalim.
-Five hundred hydration packs ("shlukerim"), critical for soldiers, are also on the way.


-We are working with suppliers to get the most cost effective pricing as quickly as possible, in order to make a large-scale purchase of games, toys and art projects for 1000+ families in the south in bomb shelters and those who have been displaced. This will happen asap.

-Tragically, due to the huge number of victims, R"L, there is a desperate need for filtration masks for the chevra kaddisha. We are supplying one hundred of those.
We are providing those.



-Shabbos is almost here. We are arranging for women to cook meals for the entire Shabbos for 20 women in the south who had babies in the last month and are having a hard time coping.

These are just a few ways in which our Stand With Israel campaign is reaching soldiers, families and citizens with practical help for necessities, but we are just getting started and there's a long road ahead. We are already planning additional forms of critical assistance and will provide updates on those.

This horrific war is creating immeasurable trauma and need for Israel's citizens. Please help us bring relief that is so vital to their lives. We really need your support.
Donate below or with our Charidy campaign here: https://www.charidy.com/YadEliezer