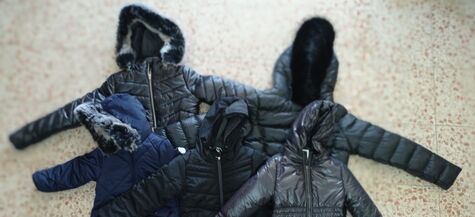 Coats Have Arrived!
Cold weather relief is here & distribution is beginning
Sunday, December 12, 2021
Right on schedule, the first installment of our winter coat shipment has arrived and is being readied for distribution to needy Israeli families. As in years past, American Friends of Yad Eliezer's annual Winter Warmth campaign will bring much-needed warmth and comfort to thousands of families throughout the country, who can't afford cold weather gear such as winter coats and heavy blankets.

Due to the increase in need, this year's order has also been increased, and over 15,000 coats plus 10,000 blankets will soon be in the hands of parents and children, providing them with relief and a feeling of stability. With wintry temperatures outside, and frigid temperatures inside poorly insulated homes, these items really make a difference on a day to day basis for families in need, who can't "just run out" to pick up a new blanket or coat, or order one online.

Stay tuned for updates on our life changing program that helps thousands of families, thanks to donor support!